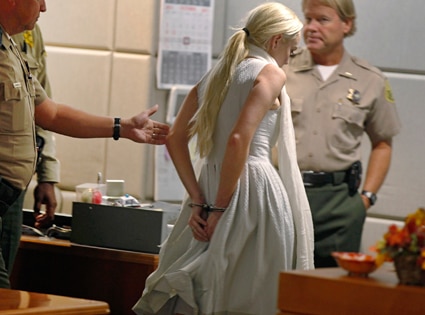 Looks like
Lindsay Lohan
's luck just ran out.
A ticked-off Los Angeles judge has just revoked the trouble-magnet actress's probation after determining that she screwed up one time too many times by failing to perform her community service.
A shocked Lohan was immediately cuffed and is currently being held on $100,000 bail. Lohan's attorney,
Shawn Holley
, informed the court that a bail bondsman was already on hand and tried to argue that her client not be cuffed in open court, but the judge said that was the decision of he Sheriff's Department.
Lohan was ordered to return to court for a Nov. 2 grilling to determine whether she'll wind up with another trip to jail.