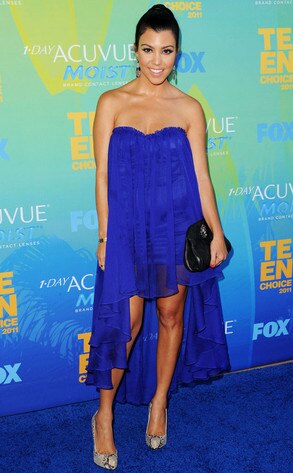 This rumor is Not so TRUE -
Kourtney's
not-green
bridesmaid dress is going to be as teeny as ever.
"So there has been a lot of people saying lately that I have a baby bump because I have been wearing lots of flowy dresses or tops," not-expecting E! star
wrote on Celebuzz
.
"I have definitely gained a few healthy pounds since I stopped nursing, but I don't see a baby bump in these shorts!"